Post by ZEBRA on Nov 14, 2008 12:18:33 GMT -1
the versatile shrimp rig
there are many ways to use a shrimp rig Most people just take the out of the packet and use them as a string of six small hooked shrimps but there are many ways to modify the rig and get better and fuller results in your fishing all you need is 1 shrimp rig 2 link swivels and a small barrel lead or arsley bomb.
This is how I use them
Open the pack of six small hooked shrimp and add a link swivel at each end and your weight on the bottom link swivel about 5/6 oz is plenty.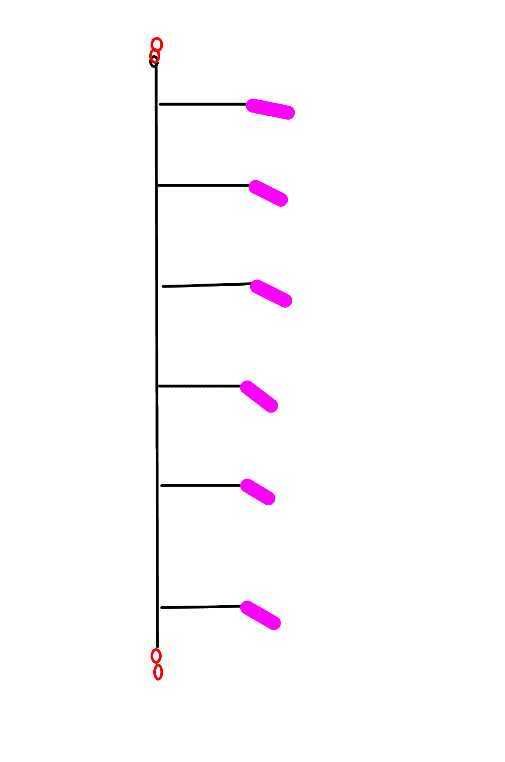 You can then have a few trawls for the mackerel as they are with all six shrimps fishing for you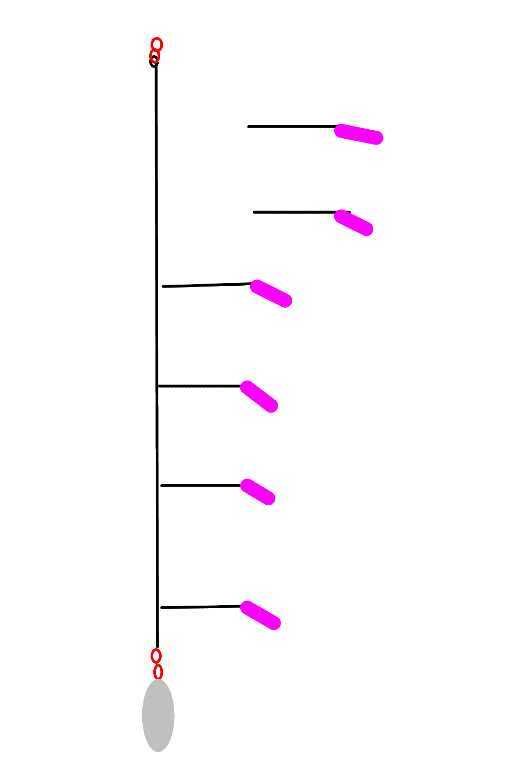 I prefer to cut off the 2 top shrimp close to the main rig line
And fish with just the 4 hooks this will give you a good chance of many different types of fish its ideal using this as the tide is flooding in while drifting if you bait the bottom hook only and don't jig the rig just drag it you will catch whiting all day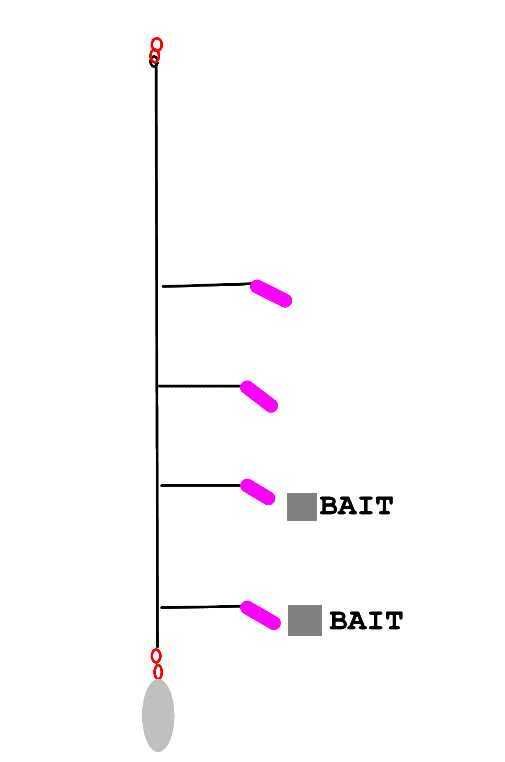 Once I have had a few nice drifts I then go to anchor and then bait the bottom two hooks only this will then hopefully bring in the gurnard and codling and bream and the flatfish use only the smallest amount of bait on these baited hooks say a bait the size of your thumb nail is about right so 1 squid will last you all day using just very small squares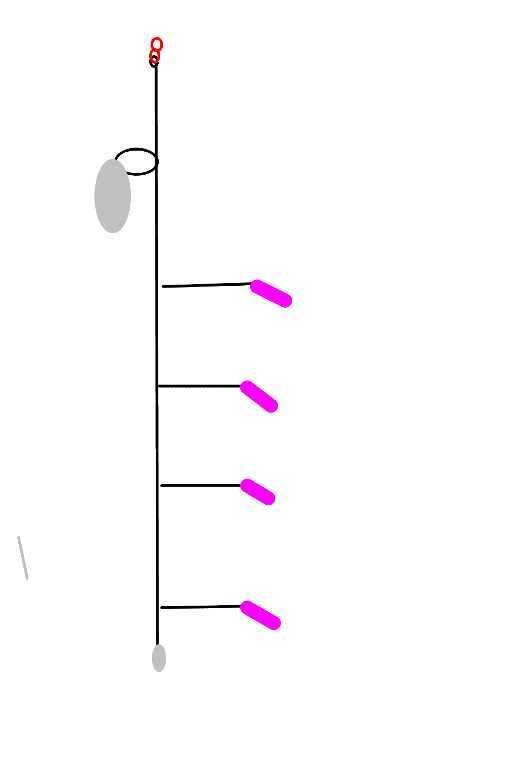 We are now at the top of the tide and its gone all slack so using the line where the 2 shrimps were you cut off earlier form a loop and attach a link swivel to that loop.
Remove the bottom link swivel and your main 5/6oz lead and attach the main weight to that loop which will now be at the top of your shrimps attach a small barrel lead to the bottom of the rig I just thread the line through the barrel and tie it on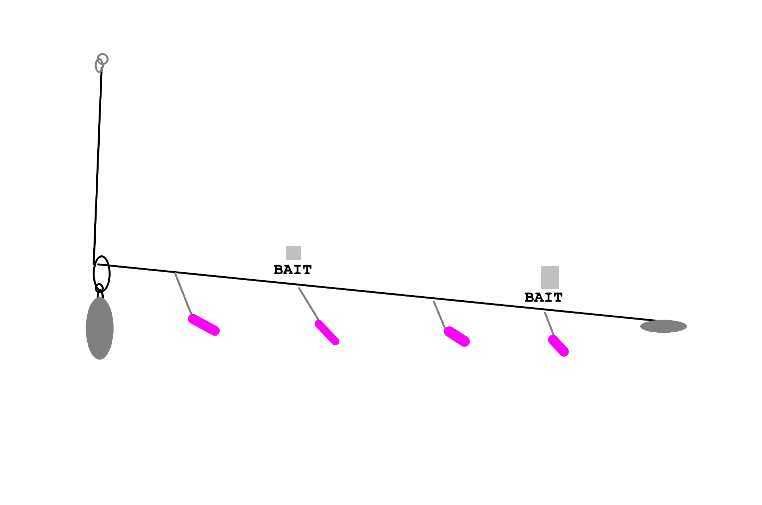 Pull your anchor up and go on the slow drift again you should be coming to slack water now so there will be very little water pull.
Bait the last and third hook only so they don't spin and tangle with the same tiny baits .worm .fish .squid .drop down your modified rig slowly or the bottom weight will raise and tangle just take your time lowering it to the bottom
you have now created a rig that will be slowly pulled along the bottom by the drift of the kayak that has all 4 hooks in the target zone and is deadly for the flat fish specially on sandy bottoms the small barrel lead dragged behind the main lead causes the sand to be disturbed and attracts the fish in they see the 4 shrimps dancing on the bottom and they smell the bait on the 2 baited hooks you have everything in place for the fish
i am trying to get some photos up but am having trouble photographing the rigs i will keep trying