Post by philpot on Jul 27, 2014 16:27:15 GMT -1
As I have said on a previous post, my Honwave 3.8 had to go because of the weight being too great for me to even lift on my own. The boat has been sold and I had a few choices to make for my new replacement boat. The weight had to be manageable solo, a decent air floor, capable of taking a 15hp outboard and offered enough space for family use.
I narrowed it down to four boats, A smaller Honwave 3.2, SeaPro 3.4, Excel 330 and the same as Zeb's Trans-E. The SeaPro and Excel have a raked down extending tube to the rear to assist getting the boat on the plane which I like very much but the SeaPro is becoming very hard to get as supply is not getting through so that went out. The Trans-E offers great value for money and as Terry has said it does what it says on the tin. I tried looking for a s/h Honwave but none around without the engine which I didn't want so we are down to two, Excel and Tran-E.
The Excel range has a huge following in the UK although most are sold in the south but the pedigree is well established and it had some design features I really liked------------decision made. My wife, Trish, and I went down to meet Terry Wright ( no not Izzetafox ) at Excel to have a good look at the range of boats and decided the Volante 330 was ideal. I was somewhat puzzled when I picked up the boat as both the Honwave 3.8 and this 330 was within 1k difference in weight, now that has me puzzled because I couldn't pick up the Honwave but I can pick up the Excel 330 and walk with it. Okay, I would not want to walk far but nevertheless I can. Which is right and which is wrong, I will weigh the Excel to find out. I should say at this point that I could find no fault with the Trans-E, it was simply that I preferred the Excel's features as they suited me.
The Excel 330 is available in red, grey and blue, we opted for the blue, flies won't bother me on the rivers and it won't need loads of cleaning were my thoughts apart from the fact that we thought it looked really nice in blue. The standard boat comes with a powerful hand pump which is rather good although I use a Bravo 12v pump but a good back up, two aluminium seats, two braided painter lines which I have added carabina's to, repair kit and mounted two piece oars. The excel range also come with not only a 5 year fabric warranty but also a 5 year construction warranty making a rare combination and one that I liked very much.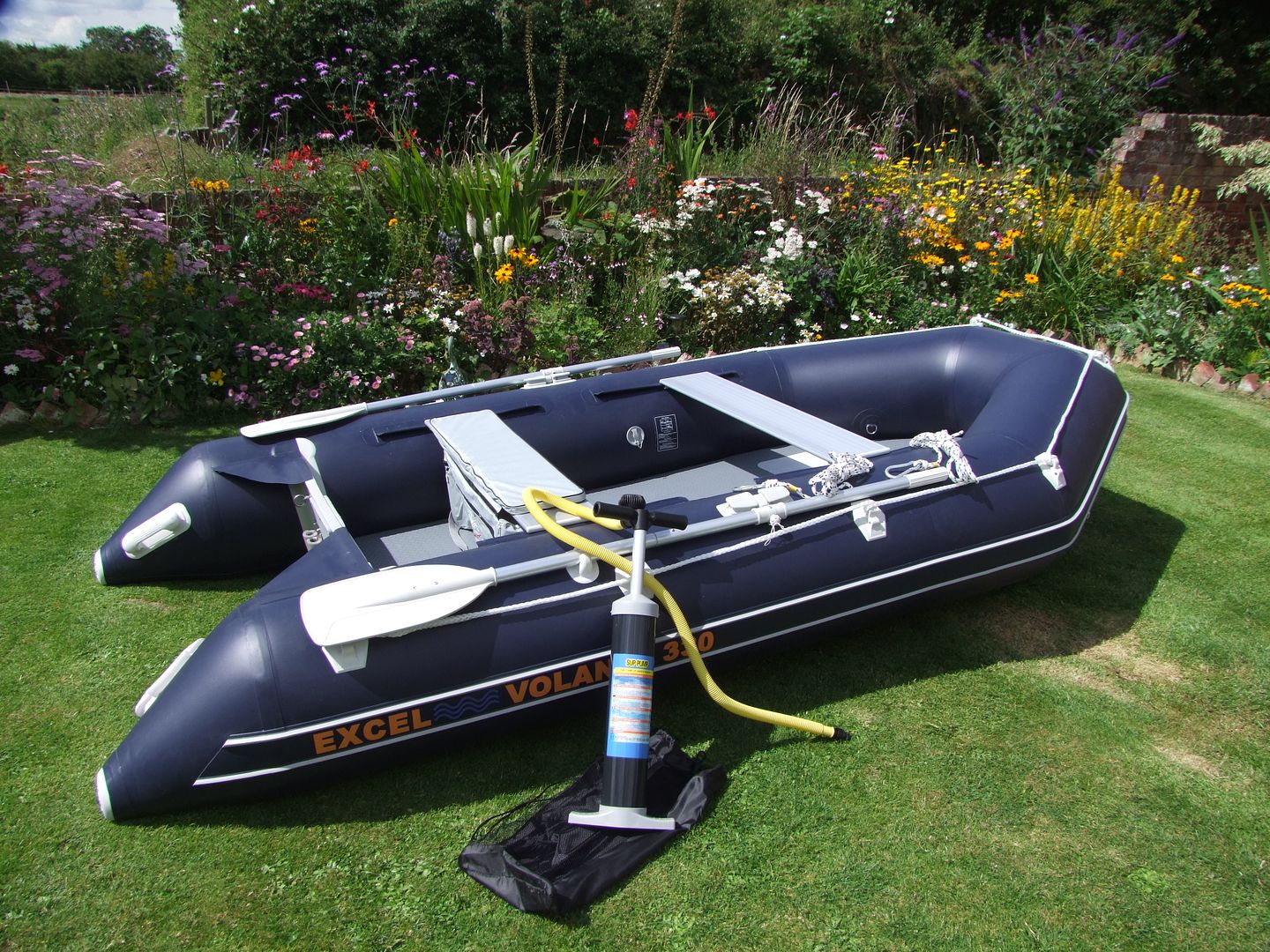 Here are some of the features that swung it for me
Excess pressure release valve so on very hot days as the tubes inflate with heat, the valve prevents damage to the tubes.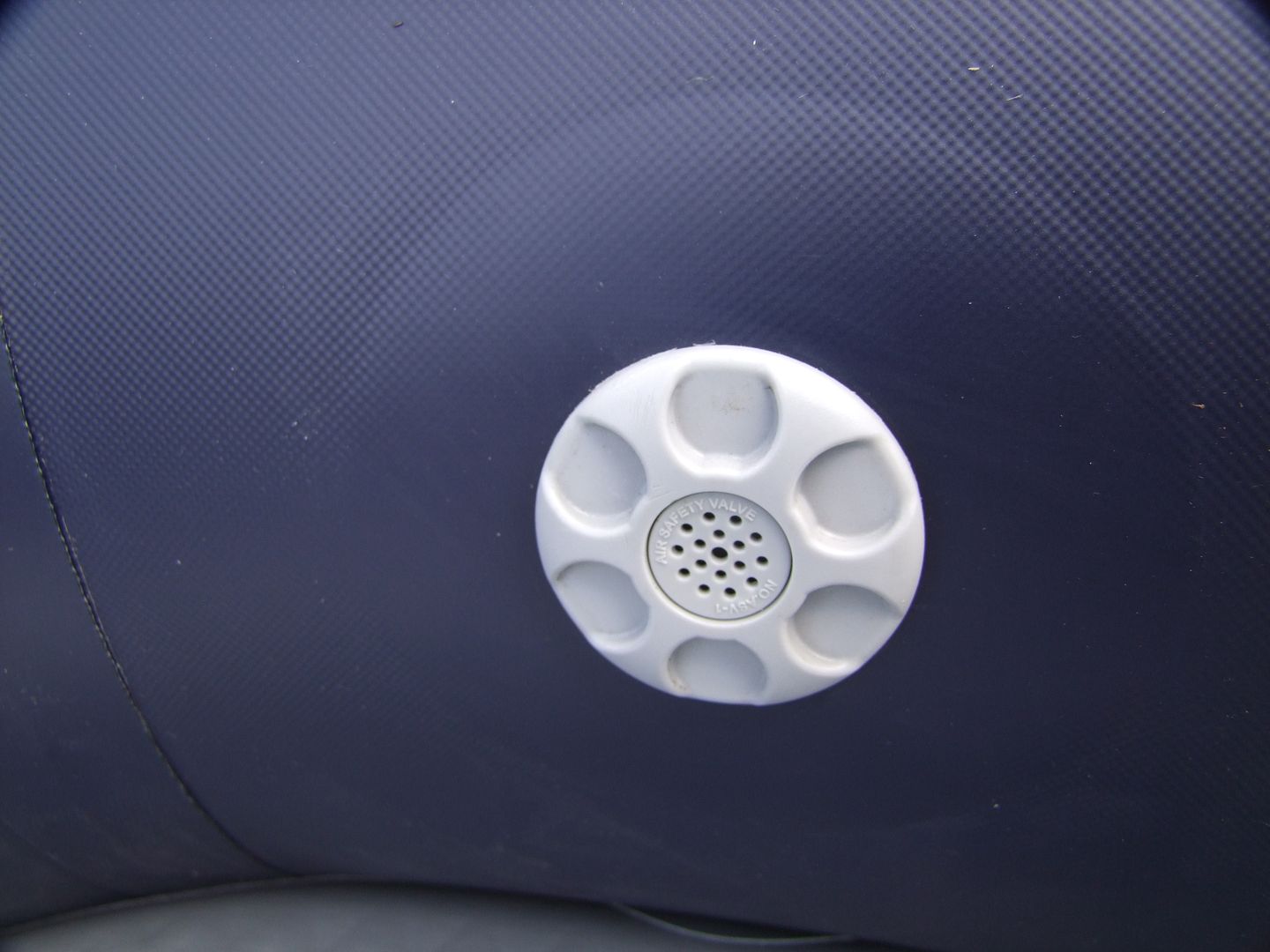 Raked down tube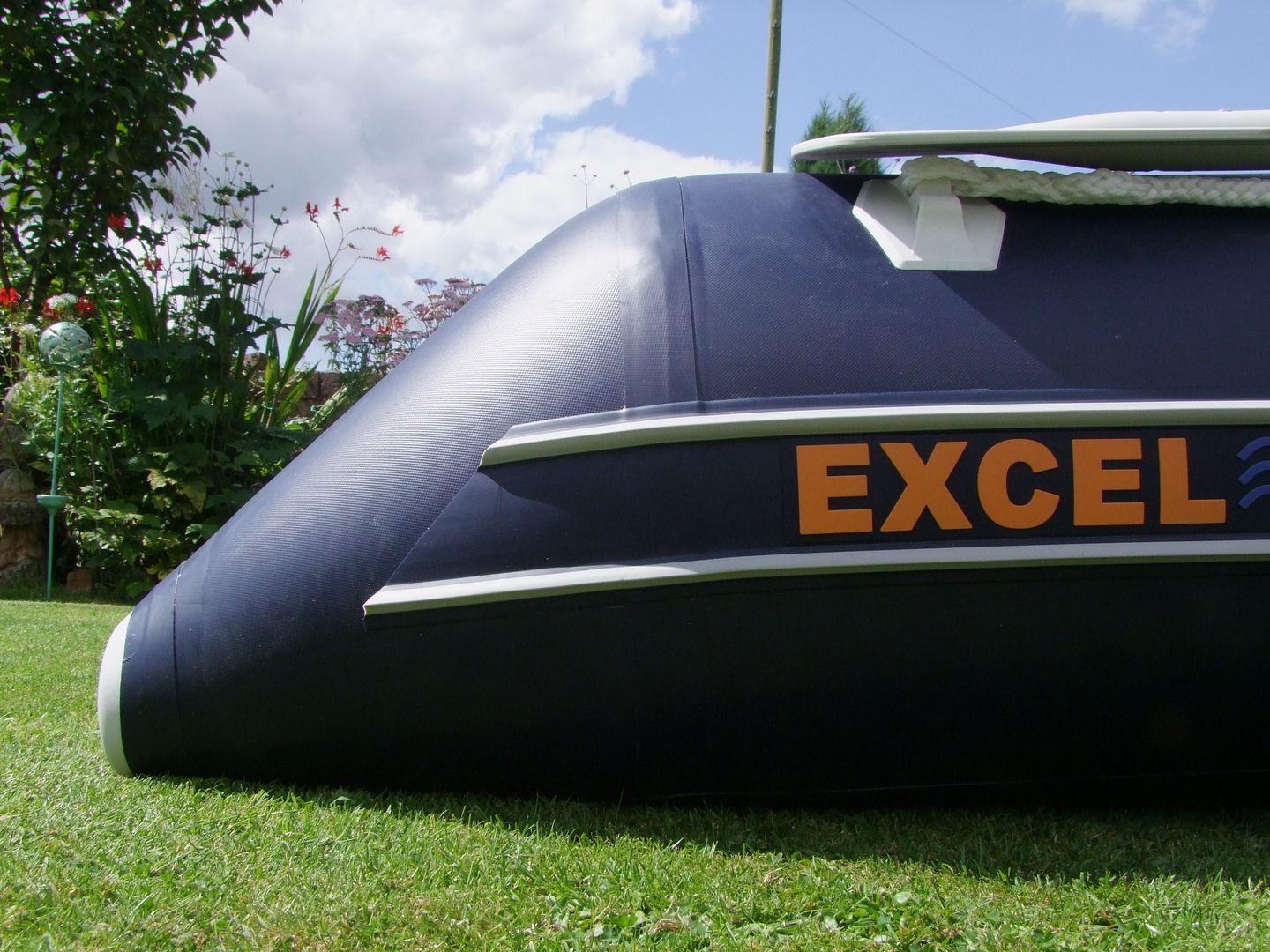 Slide drain valve, very easy to use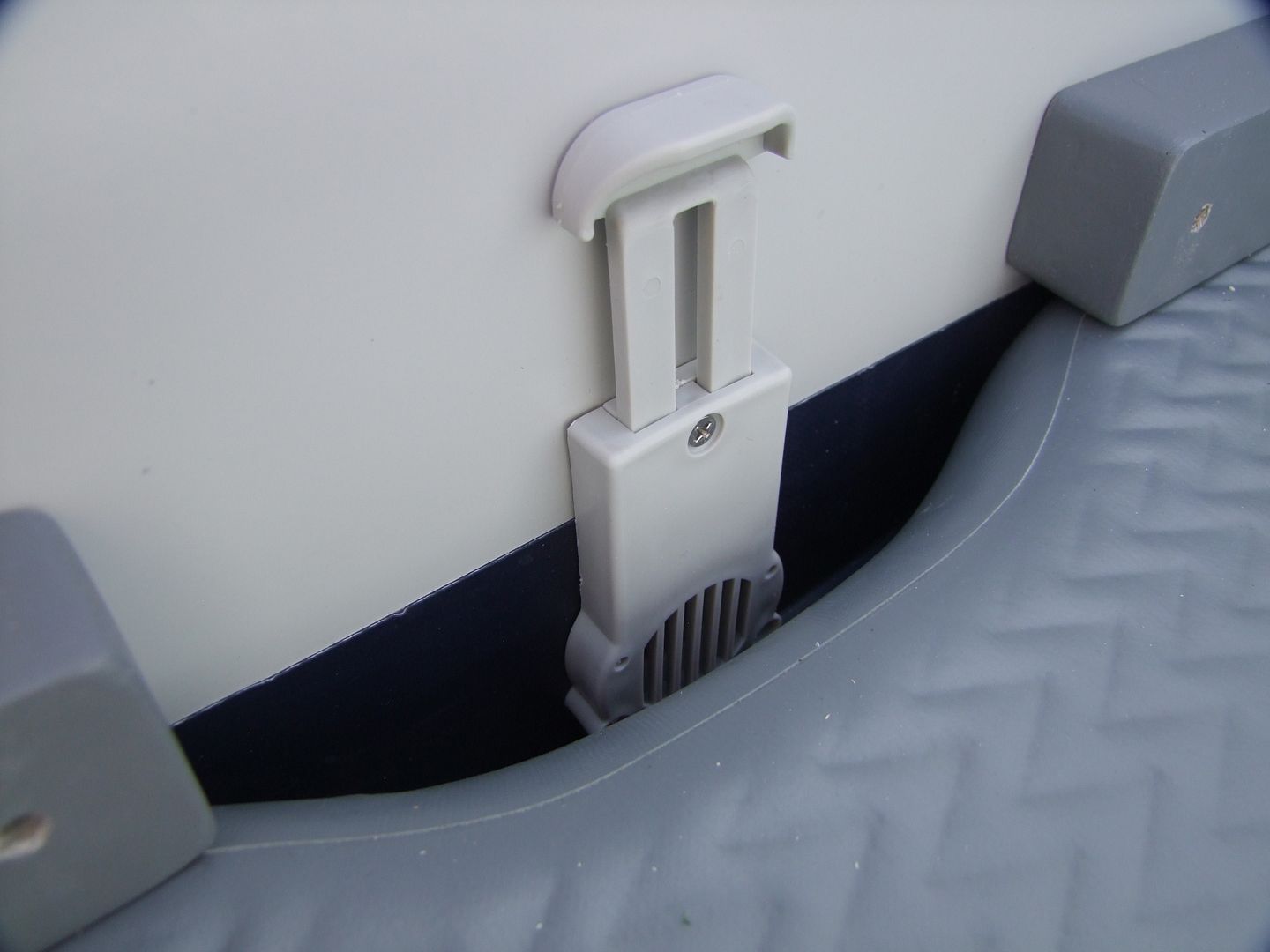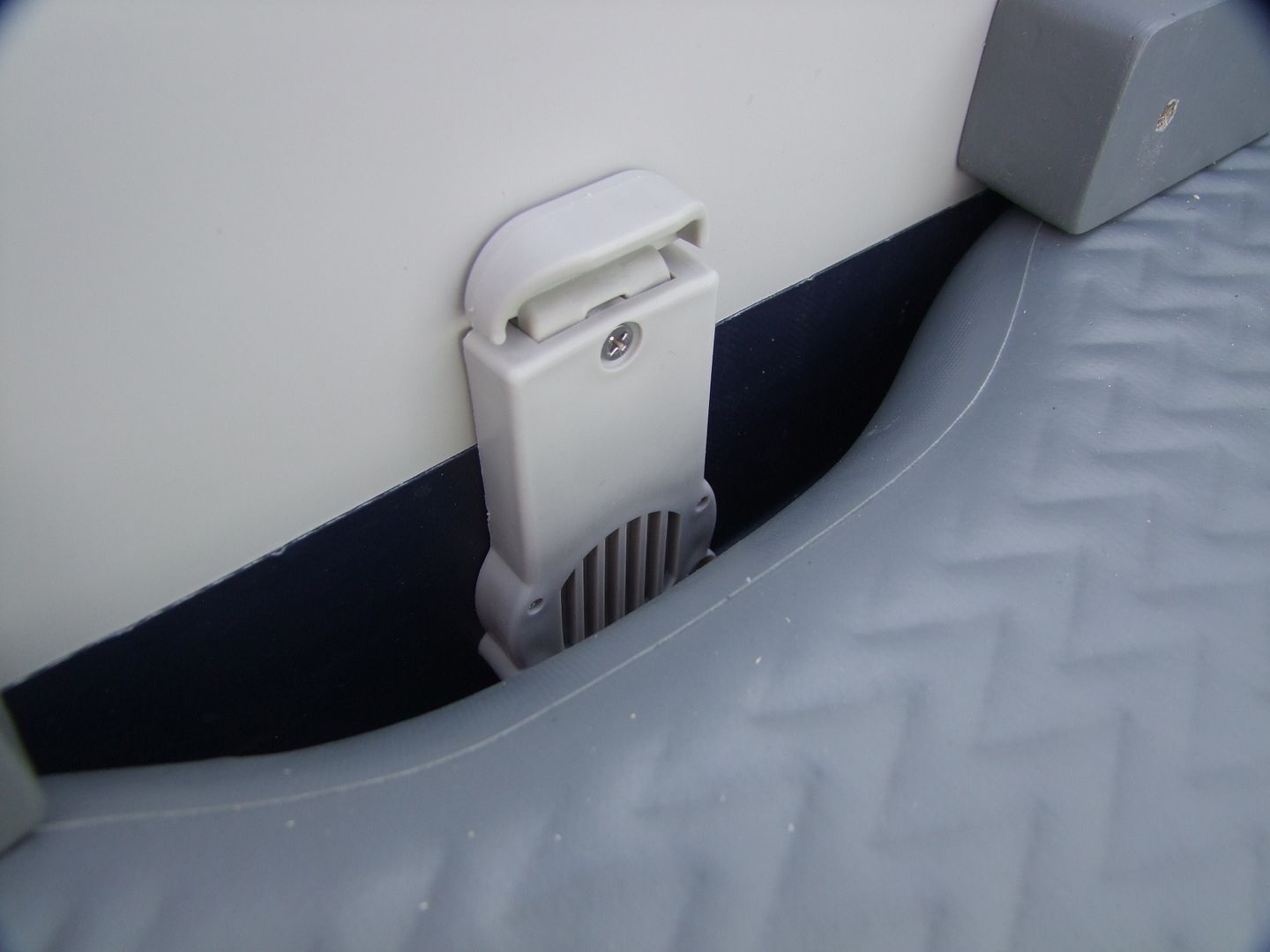 Anti spray covers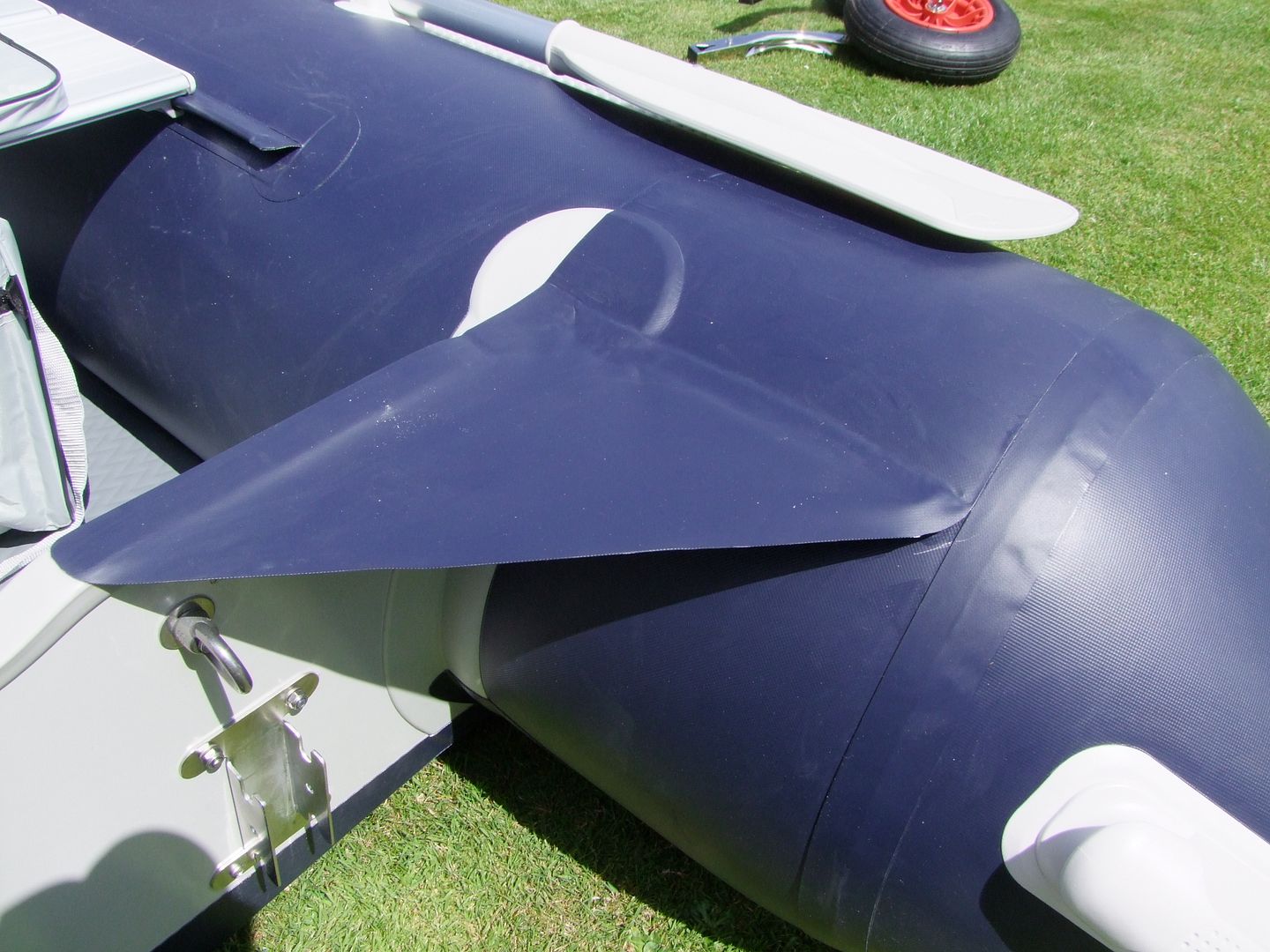 Adjustable position seats even allowing two seats to be put together for those with a slightly larger rear----------no idea who that could be though.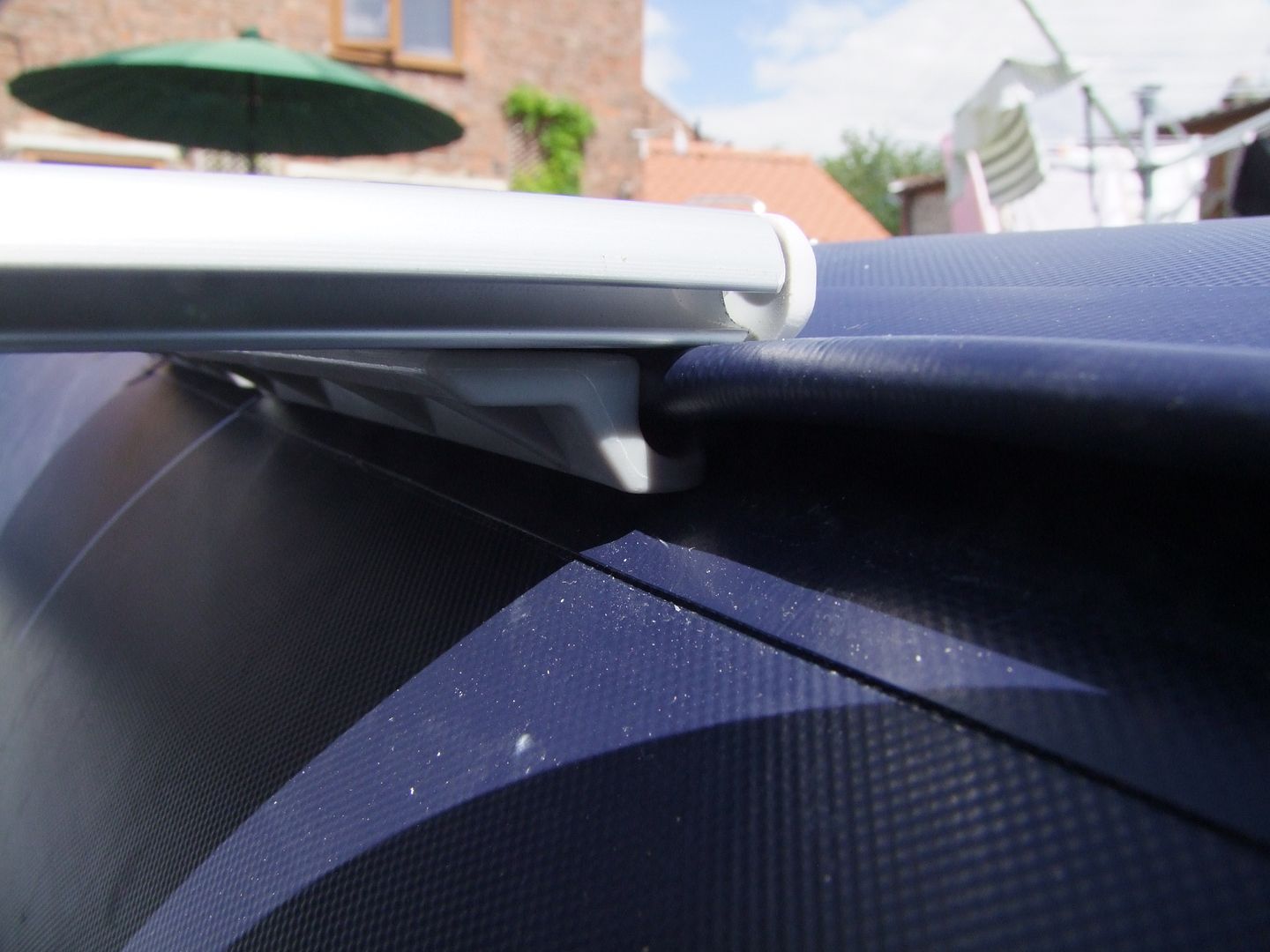 And a gin palace seat for Trish when she comes fishing, she can read a book in comfort while gently sipping a cold gin--------Hmmmmmmmm. This was an optional extra along with a padded sea cover and under bag.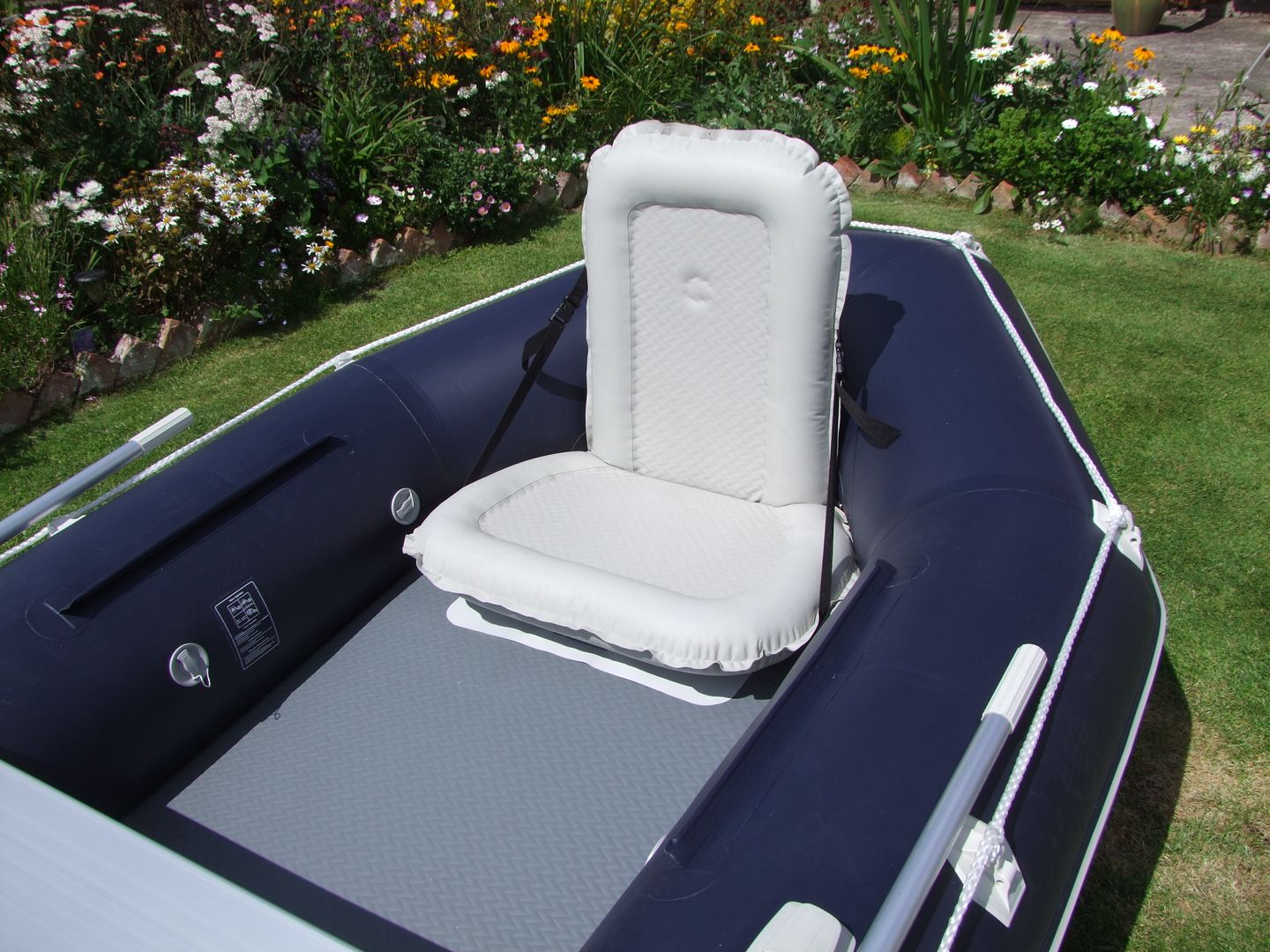 All in all, I am very pleased with the boat but as always the proof is in the pudding so we will see this week.
My new launching wheels arrived yesterday so in the heat of Saturday I sweated buckets and got them fitted. There are many different types to choose from but this time I have chosen a set of cranked fold up wheels that can be removed in a matter of a couple of mins. I am very impressed with them and comparing them to ones I have used in the past, these are streets ahead in design.
One very important aspect is the fact that I can fit them whilst the boat is flat on the floor so no lifting the boat with one hand and trying to locate tiny pins with a heavy wheel in the other hand. Here are a few photos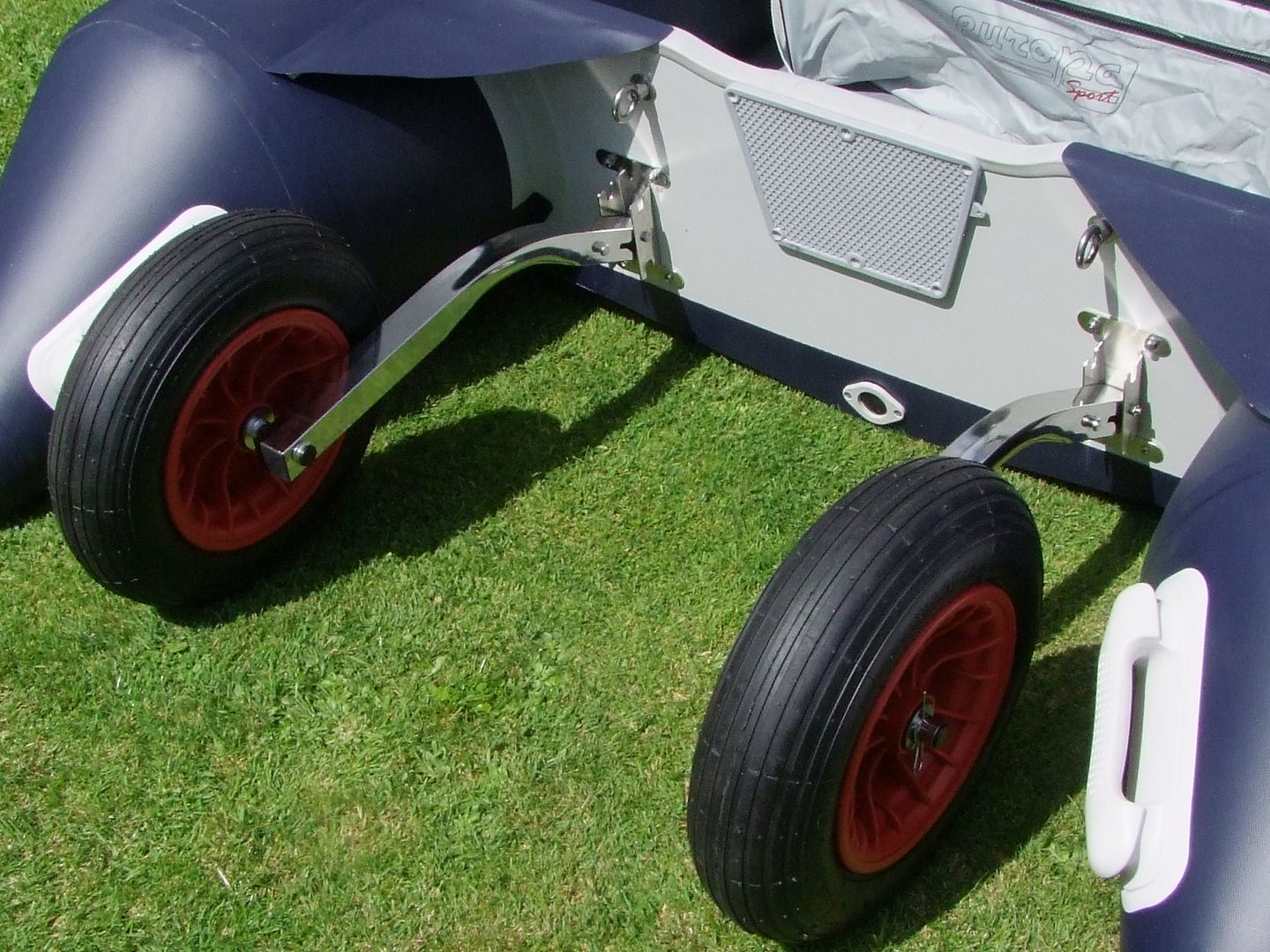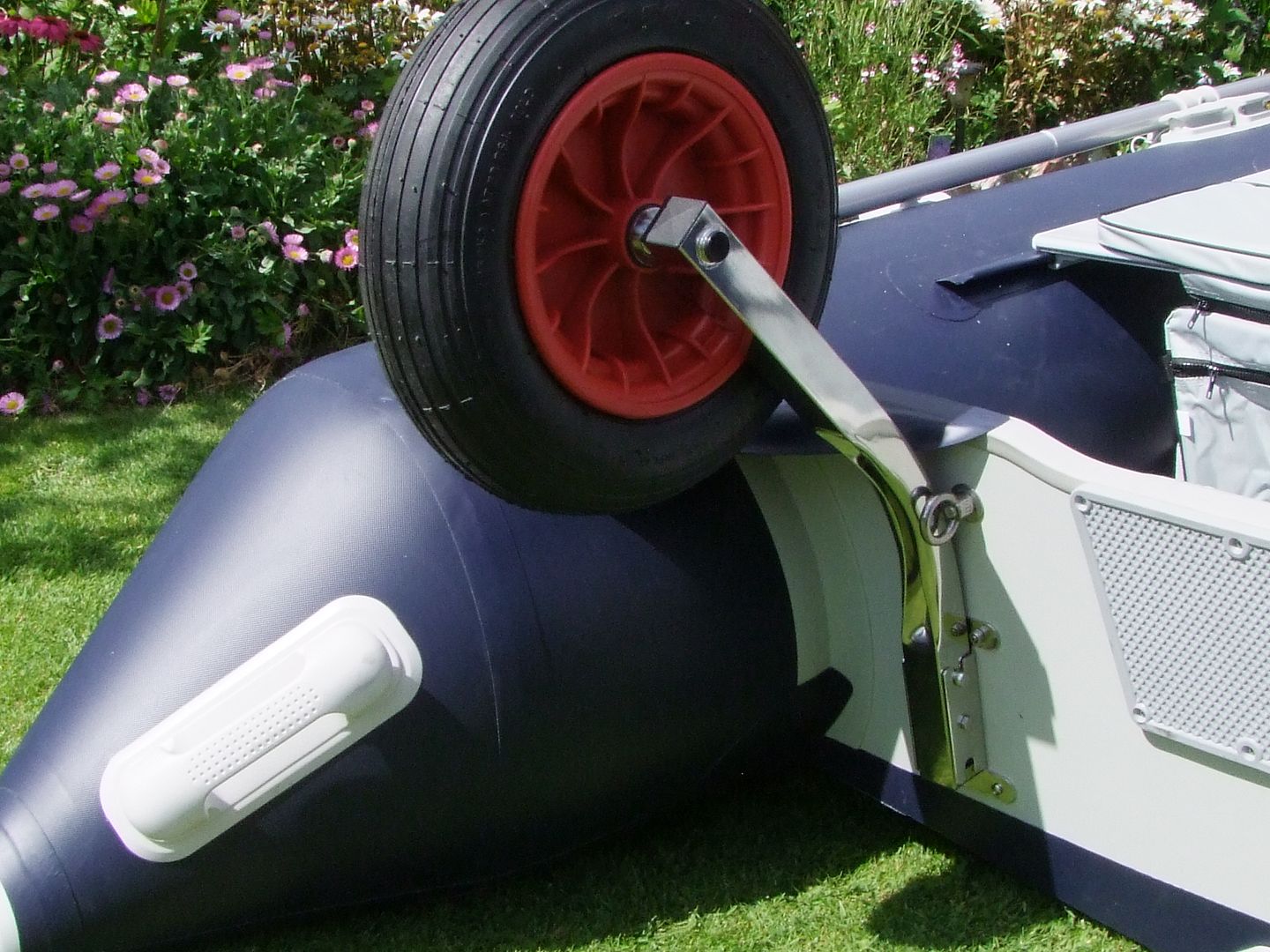 Sorry the last photo is a bit dark but I am sure you can see. The design allows for the wheels to be fitted with the crank inwards setting the wheels under the boat but if preferred you can face them outwards.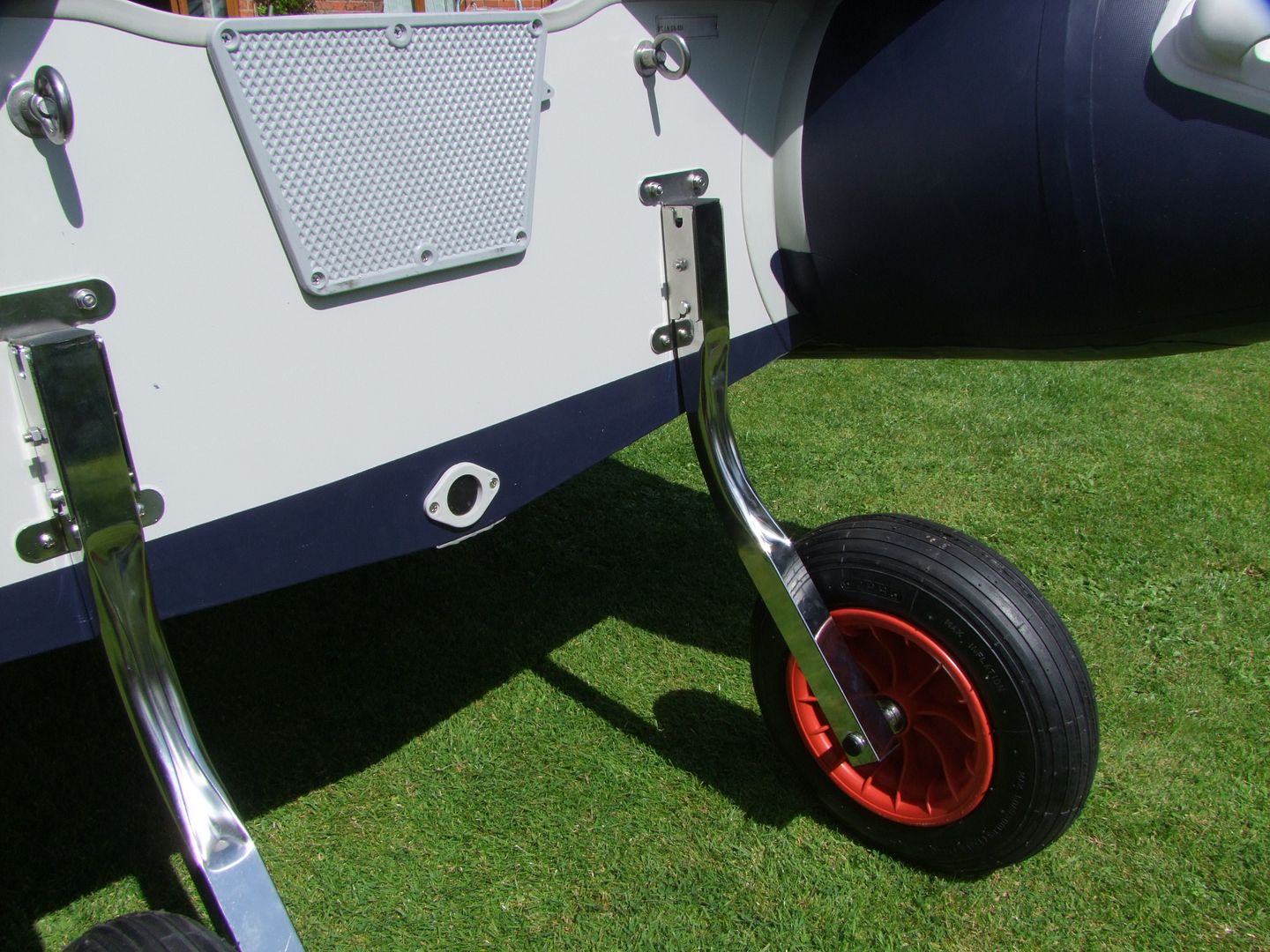 With the 15hp engine fitted and the wheels set under the boat, believe it or not, the nose weight is very very light, so much so that I got a set of fishing scales to check-----------------------4.5k gross nose weight meaning that you could walk as far with this as you could walk with a 5lt tin of white spirit, very impressed.
Ready to go, where is the water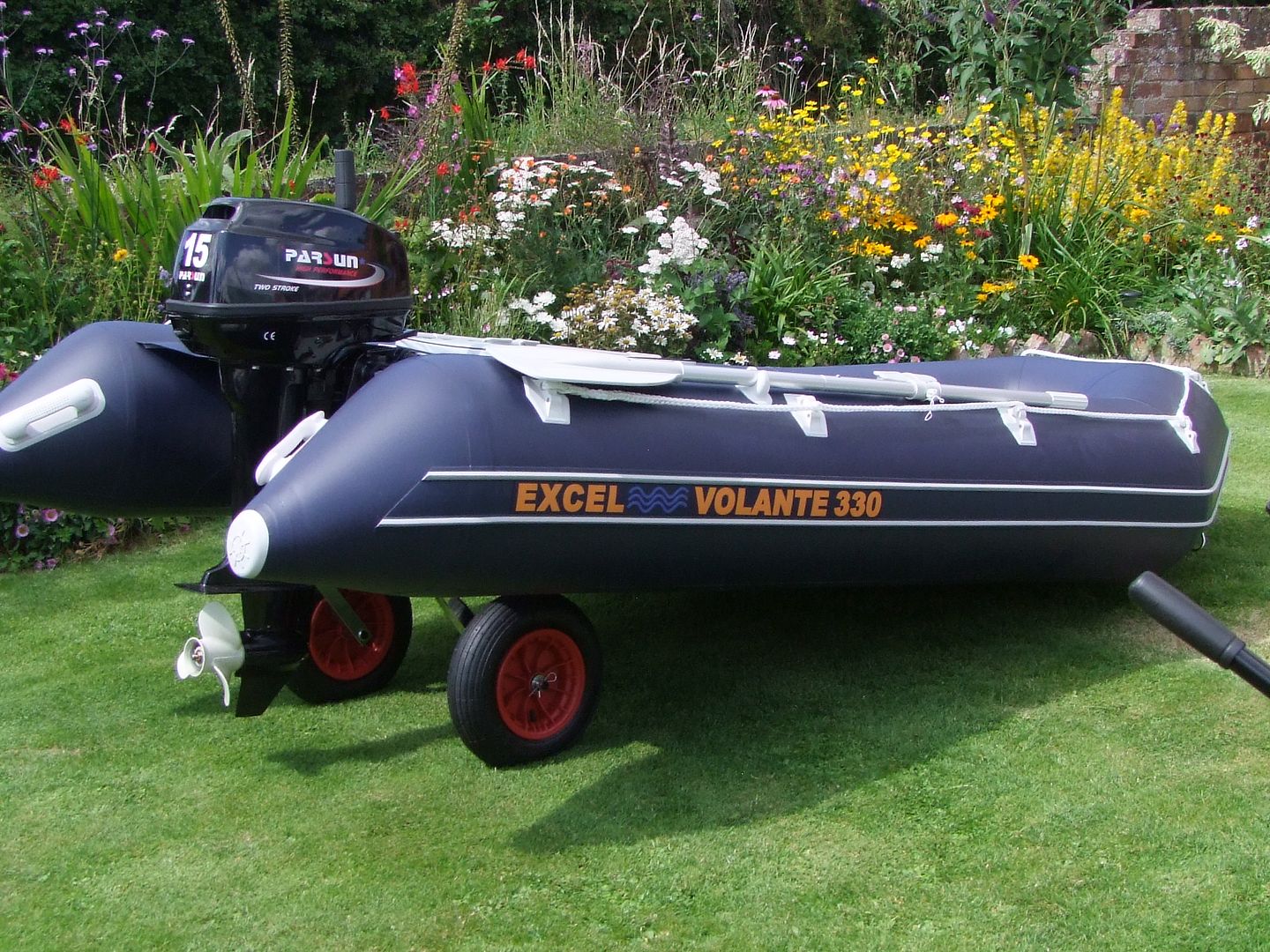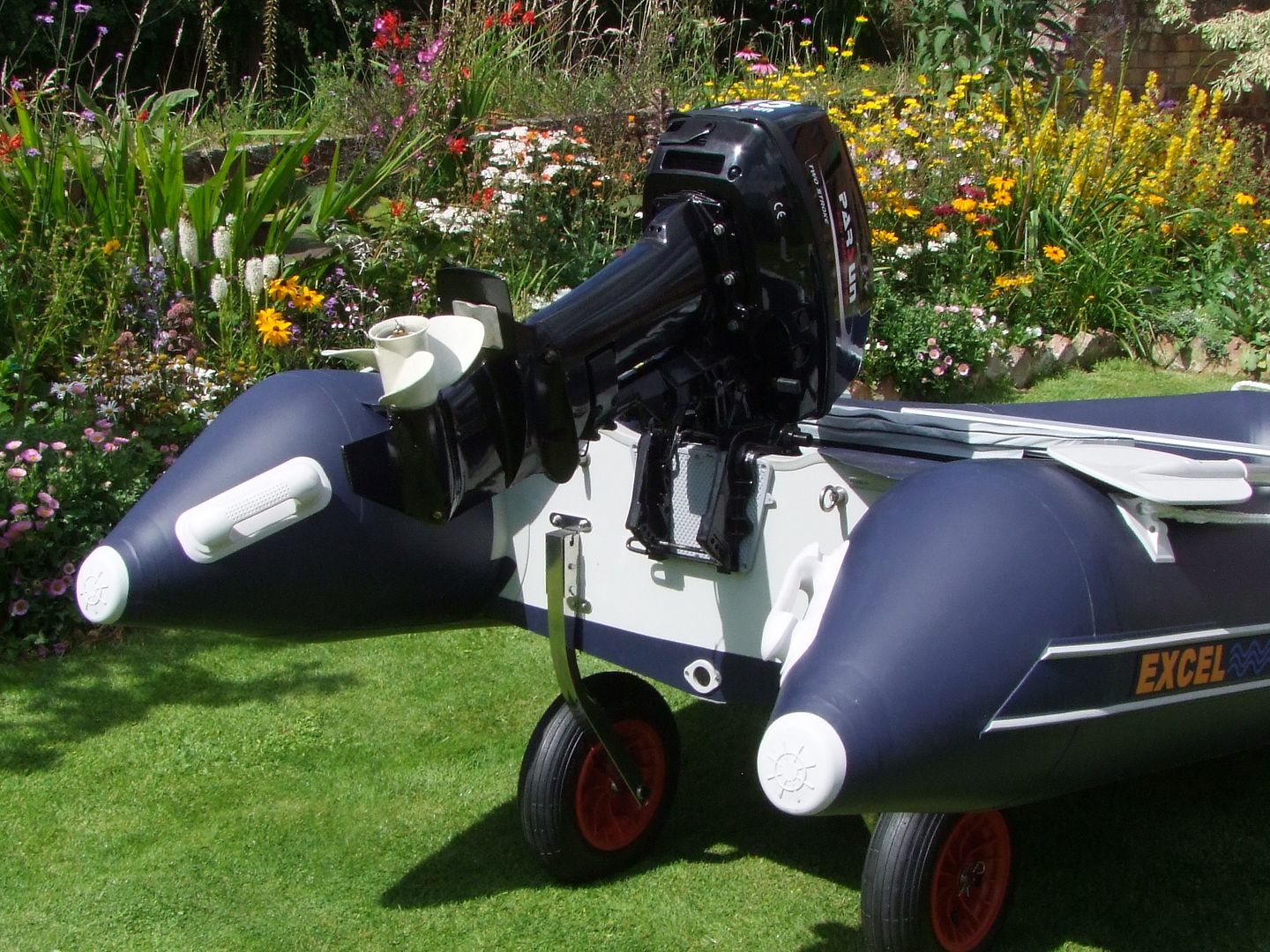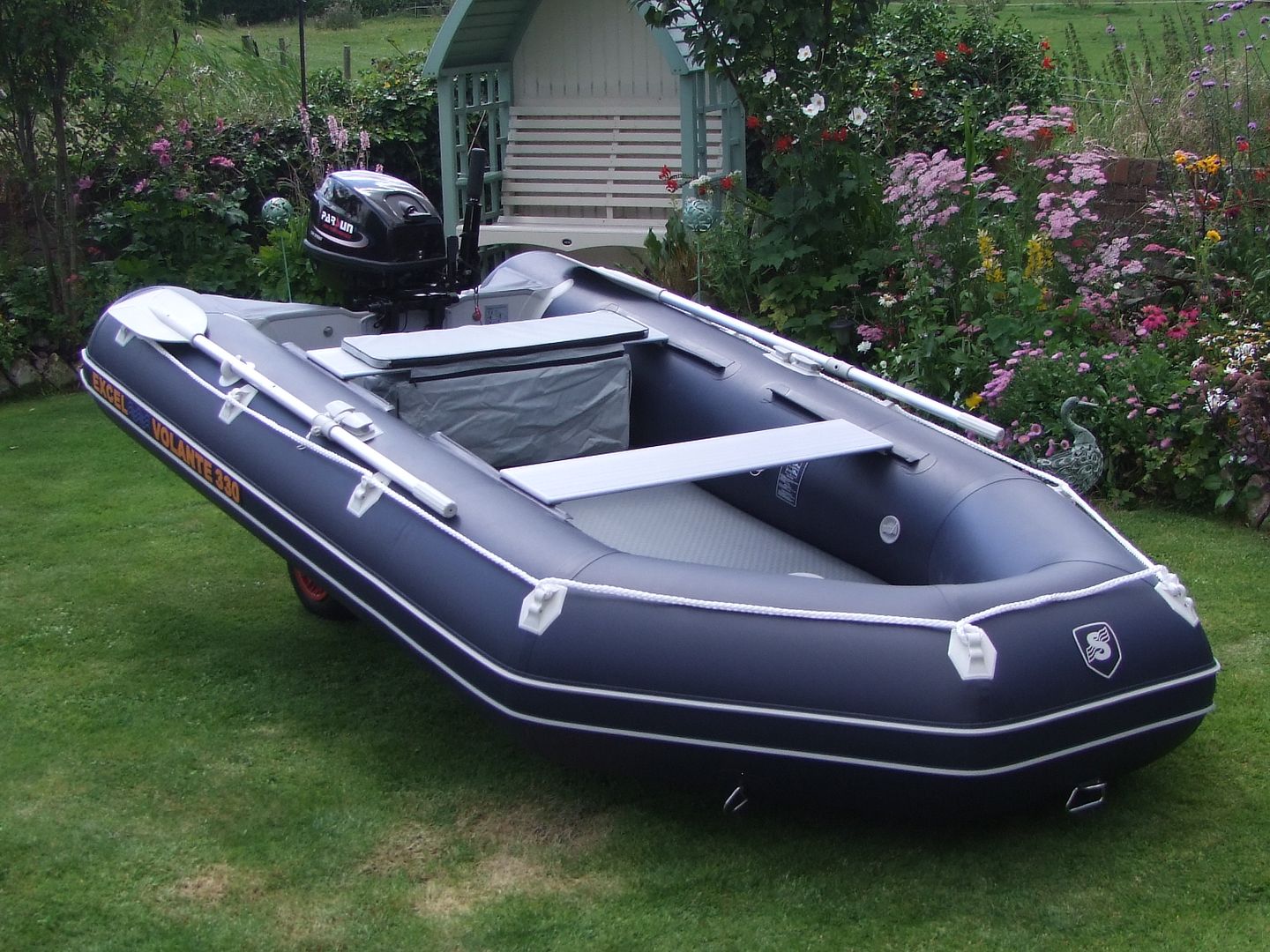 Phil